Saturday, January 3, 2009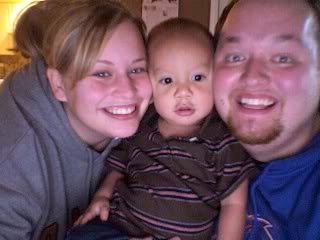 We watched Katie's beautiful baby, Vincent, the other day and it was so fun :) He is such a doll!
Posted by

Dustin and Lyndsey Wright
at 9:30 AM
2 comments:

We were excited to celebrate Christmas this year. It was our second Christmas as a married couple, but considerably better than last Christmas! We each bought each other presents, and then went to the dollar store and got 10 things each for our stockings! We opened our gifts on Christmas Eve, then headed over to my parent's house for celebrations.

I got an IPOD Nano (YAY!!), A spa gift certificate!!, and more! Duzzy got some of the movies he wanted, cologne, a watch, and more :) We also put a bunch of silly gifts in our stockings which were fun to open :) At my parent's house we had an authentic Mexican meal with my parent's friends and on Christmas day we had an american meal.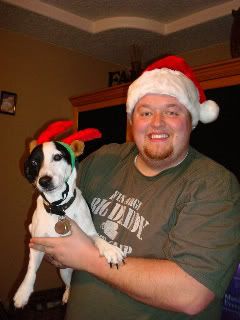 It was all very fun and relaxing! We look forward next year to celebrating the holidays in our new house, woo hoo :) We wish everyone a very happy New Year and hope 2009 brings you a lot of joy and that you accomplish the things you hope to! Dustin and I want to double our efforts and work on our health this year :) We also want to work on getting everything in order to buy house and we are saving $$ so we can return to Peru around the fall of 2010 ! :)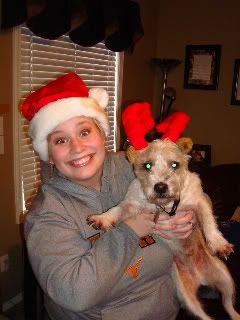 Merry late Christmas everyone :)
Posted by

Dustin and Lyndsey Wright
at 9:20 AM
2 comments:

Thursday, January 1, 2009
Sorry this has taken so long!! We have been busy busy.
So for Thanksgiving we made Sandy's famous rolls, well, DUSTIN made her famous rolls. They were delicious!!! He was a perfectionist about it, it was so cute :)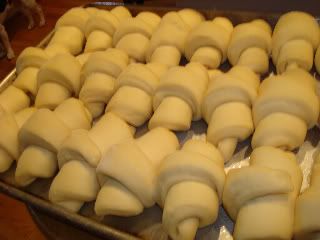 This is us on Thanksgiving day, it was a wonderful day! Those are tests in my hand, you guys all know that story. Anyway, we had a wonderful, relaxing day. It wasn't as we had originally planned but it was wonderful nonetheless!


Dustin had a great time picking up the pies with my dad from Marie Callendars (Mmmmm) and helping out in general. We all mingled, drank sparkling cider, and played Scrabble. It was so fun. This is my dad and Dustin!


My mom and I had a great time chatting and enjoying our Thanksgiving in their brand new house! It's gorgeous!




My brother Jared was there too, which was a wonderful blessing. My mom had a fun time joking around and french braiding his long 'do'.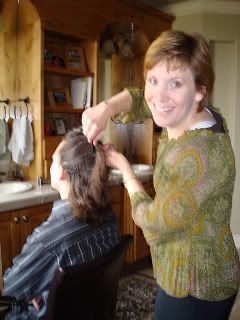 Hope you all had a wonderful holiday!
Posted by

Dustin and Lyndsey Wright
at 2:27 PM
1 comment: